Top Reasons to Choose Ray Catena INFINITI of Bridgewater for Your INFINITI Oil Change
When it comes to maintaining your INFINITI vehicle's performance and longevity, routine oil changes play a pivotal role. For INFINITI owners commuting from Flemington, Edison, and the surrounding communities there are compelling reasons to entrust your vehicle's oil change to our dealership. In this blog post, we'll explore the unique advantages of choosing Ray Catena INFINITI of Bridgewater for your INFINITI oil change needs.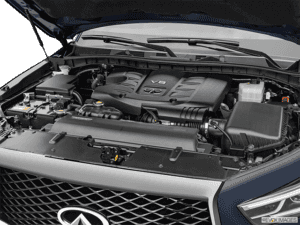 Expertise in INFINITI Vehicles:
Our certified technicians at Ray Catena INFINITI of Bridgewater have undergone rigorous training and possess a deep understanding of INFINITI vehicles. They are equipped with the knowledge and expertise needed to ensure that your INFINITI's oil change is performed accurately and according to the manufacturer's specifications.
Genuine INFINITI Parts and Oil:
Using genuine INFINITI parts and oil is essential for maintaining the optimal performance and efficiency of your vehicle. At our dealership, we exclusively use authentic INFINITI parts and oil during every oil change. This commitment to quality ensures that your vehicle receives the best care possible.
State-of-the-Art Facilities:
Our state-of-the-art service center is equipped with cutting-edge technology and tools designed to cater specifically to INFINITI vehicles. From advanced diagnostic equipment to specialized service bays, our facilities are tailored to deliver precision service that meets the highest standards.
Convenience and Efficiency:
Being located within 25 miles of Ray Catena INFINITI of Bridgewater offers unparalleled convenience. Shorter travel distances mean less time spent commuting, allowing you to effortlessly fit your oil change into your busy schedule. Our efficient service process is designed to minimize waiting times and get you back on the road promptly.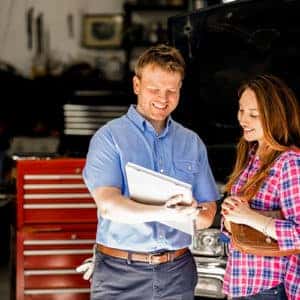 Personalized Customer Experience:
At Ray Catena INFINITI of Bridgewater, we prioritize your satisfaction. Our friendly and knowledgeable staff is committed to delivering a personalized customer experience. From the moment you step into our dealership to the time you drive away, you can expect attentive service that caters to your unique needs.
Comprehensive Vehicle Inspection:
Beyond just changing the oil, our technicians conduct a comprehensive vehicle inspection during each service visit. This inspection allows us to identify any potential issues and address them proactively, helping you avoid costly repairs down the road.
Transparent Communication:
We believe in transparent communication with our customers. Before any work is performed on your vehicle, our technicians will explain the recommended services and associated costs. This transparency empowers you to make informed decisions about your vehicle's maintenance.
When it comes to maintaining your INFINITI vehicle's peak performance, choosing Ray Catena INFINITI of Bridgewater for your oil change needs is a decision you won't regret. With our expertise, genuine parts, top-notch facilities, and commitment to customer satisfaction, we are your trusted partner in ensuring your INFINITI continues to deliver an exceptional driving experience. For INFINITI owners in New Jersey, Staten Island and beyond… convenience, quality, and personalized care await you at Ray Catena INFINITI of Bridgewater. Schedule your next oil change with us and experience the difference firsthand.